Proudly Serving
MO, KS, IA, NE & IL

ELECTRICAL SAFETY DEVICE MANUFACTURER
GracePort and Grace Permanent Electrical Safety Devices (PESDs) drive innovation, enhance productivity and keep people safe and assets secure through simple and affordable solutions. GraceSense Predictive Maintenance System offers predictive maintenance capabilities and provide continuous monitoring and alert personnel when an unplanned shutdown is about to occur.
GRACEPORT®
PANEL INTERFACE CONNECTORS

GracePorts® are Panel Interface Connectors, also known as Programming Ports, that typically mount on the exterior of Industrial Control Panels. The thru-door interface technology offered by the GracePort® provides users a safer and more productive method of programming PLCs and other devices within the control panel by bringing their component connections to the outside of the panel. We offer 16,000+ combinations of our Panel Interface Connectors. They are fully customized with a variety of components, domestic and international outlets, housing sizes, mounting options and enclosure types. We also offer personalization such as your company logo or custom text. If we don't have a solution that meets your needs, we will built it.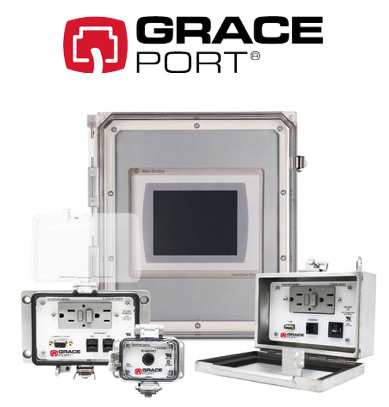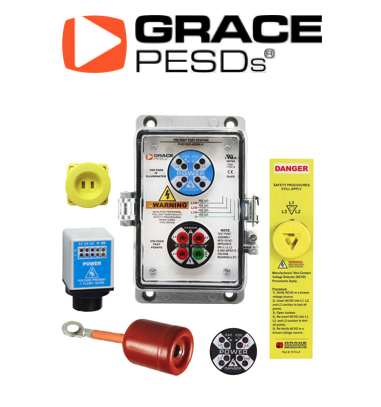 Grace PESDs
Grace PESDs (Permanent Electrical Safety Devices) are fixed mounted safety devices that accomplish a variety of tasks including easy visual indication of voltage presence and satisfying industry requirements for absence of voltage testing.
Featured GRACEPORT® and PESDs
GRACESENSE®
Our suite of smart devices provide advanced analytics with deep insights about machine health to prevent unplanned downtime. Wireless condition monitoring solution capable of providing real-time, sensor-based insights to almost any industrial application. Advanced analytics provide asset managers with deep insights to machine health to effectively prioritize resources and maintenance spend. Improve overall plant reliability, safety, and maintenance metrics by remotely monitoring asset health.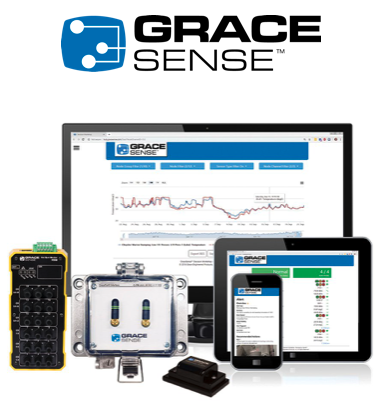 VIBRATION & TEMPERATURE NODE
CONTINIOUS MONITORING SENSOR
Wireless sensor nodes that monitor vibration and temperature to insightfully assess the health of rotating equipment.
Using advanced edge processing and IEEE 802.15.4 ZigBee compatible communication, these nodes enable plant floor personnel to continuously monitor equipment, detect defects, and predict health on any rotating equipment.
HOT SPOT MONITOR
The GraceSense™ Hot Spot Monitor (HSM) is a continuous, non-conductive temperature monitoring device that detects potential hot spots and alerts personnel of abnormalities in electrical equipment. Continuously monitor temperature in critical equipment real-time, for inaccessible locations with the doors closed. Providing maximum safety and protection for personnel and identify equipment failures before they occur to avoid unplanned downtime and equipment failures. Integrate the Hot Spot Monitor with a panel-mount node to remotely monitor in the browser-based Maintenance Hub or via MODBUS TCP/IP or EtherNet IP into your existing SCADA system.