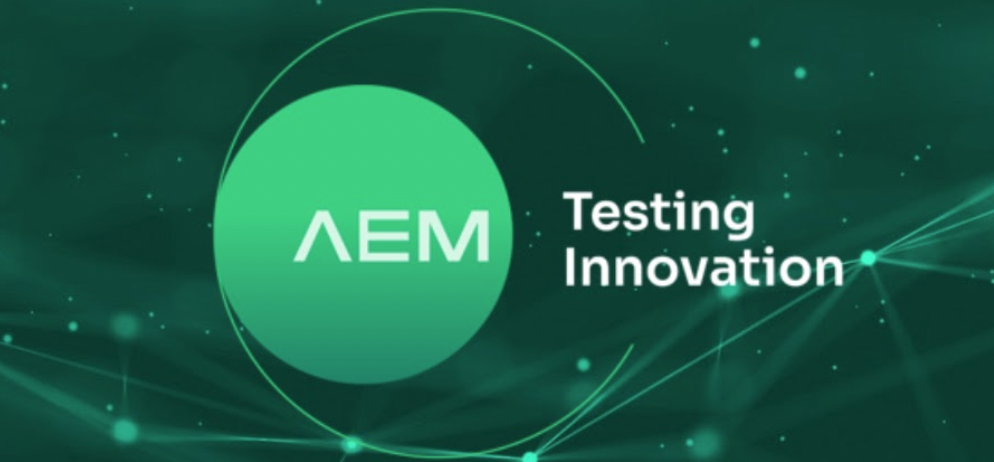 AEM Test and Measurement
AEM test and measurement solutions serve a broad range of applications including copper and fiber cable certification, component testing, high-wattage Power over Ethernet testing, wired and wireless network testing, and Multi-Gig link speed qualification.
TestPro Multifunction Cable Certifier
Test More. Test Faster. Test for Less.
The award-winning TestPro is the industry's most versatile yet affordably priced handheld tester for certifying cabling installations. TestPro is an affordably priced purpose-built tester designed to ensure the modern Smart Building network infrastructure is fully qualified to support the demands of IoT connected devices.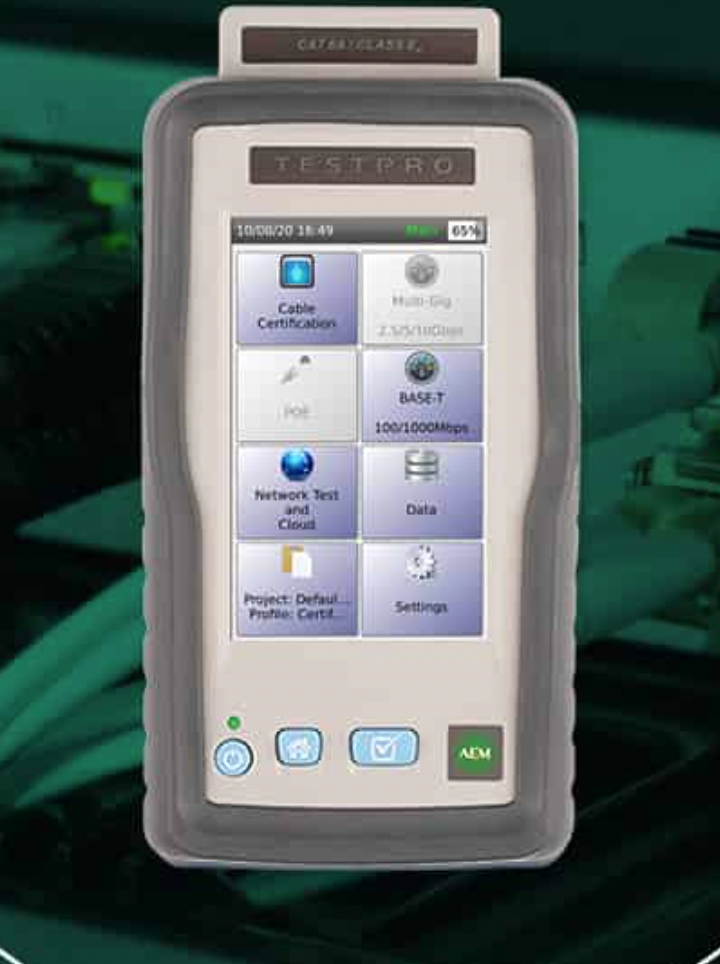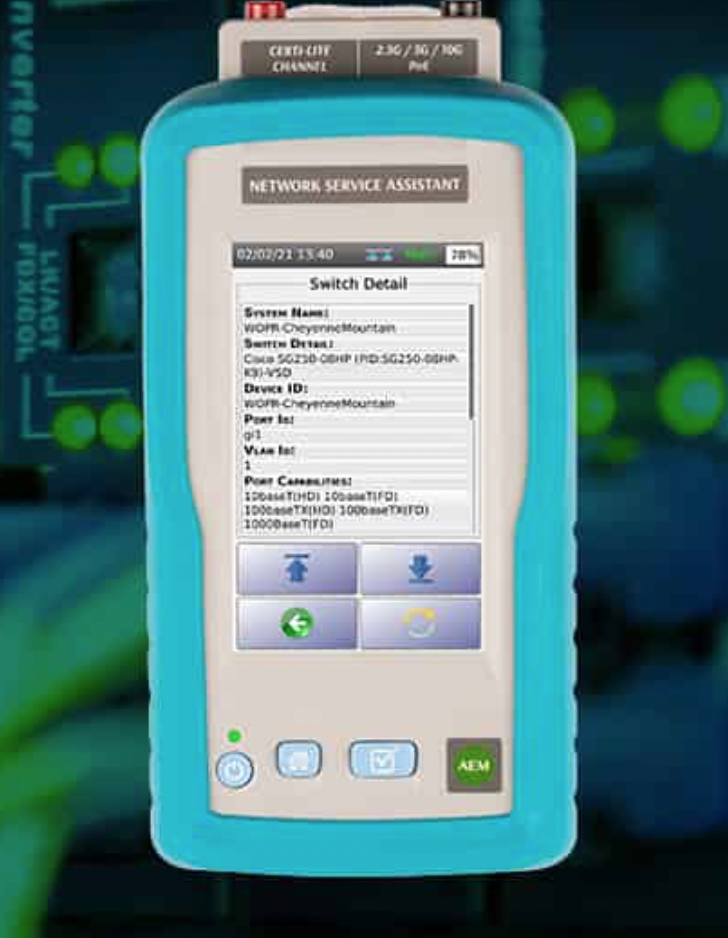 Network Service Assistant
No longer do users have to decide between the purchase of a qualification network tester or a cable certifier, the Network Service Assistant bridges the gap, with a Qualification+ hybrid solution featuring Certi-Lite. AEM's new Network Service Assistant (NSA) is the first Qualification+ test tool on the market that provides enterprise IT departments with features that approach what professional cabling contractor certification tools can measure at a much lower price-point.
Brief overview of TestPro product
The TestPro delivers fast, accurate copper and fiber certification testing, PoE load testing, Multi-gigabit link speed testing, and wired and wireless network connectivity testing, all for a fraction of what you're paying now for just cable testing.
Brief overview of the NSA product
Network Service Assistant – Bridging the Gap Between Network Connectivity and Cable Testing.